Produced for only six years, mostly just prior to WWII,
this beauty was recenly listed
on a BBC special report of the 5 most beautiful cars ever made. While it won't make my top 5, it is very Mercedes-Benz.
"This one epitomizes the quiet power and majesty of the big power plant up-front 2-seater design concept. It is akin to a 20,000-square-foot mansion with one bedroom."
Anyway, to the photos. First, the quintessentail shot of a 1936 vesion:
Now, in red:
Looking very Deco: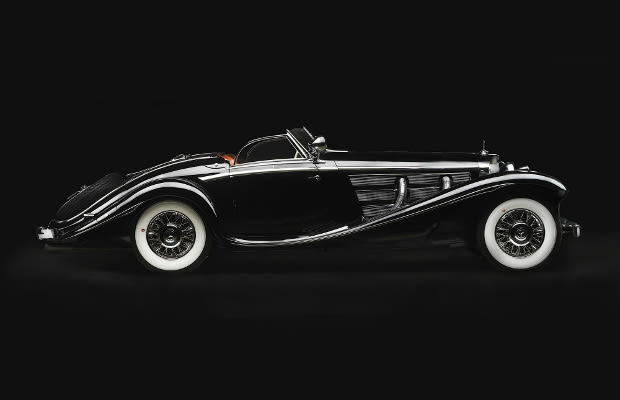 And in this last shot, note the fire extinguisher: