Actually, it's the
Musée des Confluences
and it's one of
Architectural Digest
's Most Anticipated Buildings of 2014: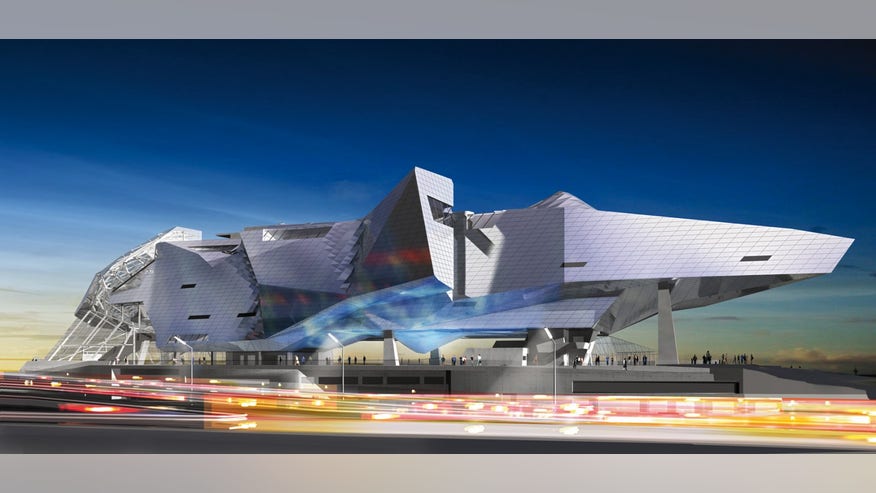 Named for its location at the confluence of the Rhone and Saône rivers in Lyon, France, the 500,000-square-foot Musée des Confluences takes Coop Himmelb(l)au's steel-and-glass assemblages to a grand scale. The architects break down the complex structure into two elements they call the Crystal and the Cloud. The Crystal functions as a transparent urban forum facing the city, while the Cloud, sitting next to it and resembling a spaceship, features a sequence of black boxes containing exhibition spaces.
Personally, I don't really like that building though I will concede that it's interesting to look at. There are six other such buildings in the article along with photos of each.