Gizmodo has a post featuring a collection of photos featuring the world's largest container cargo ship under construction. Here's one of the photos: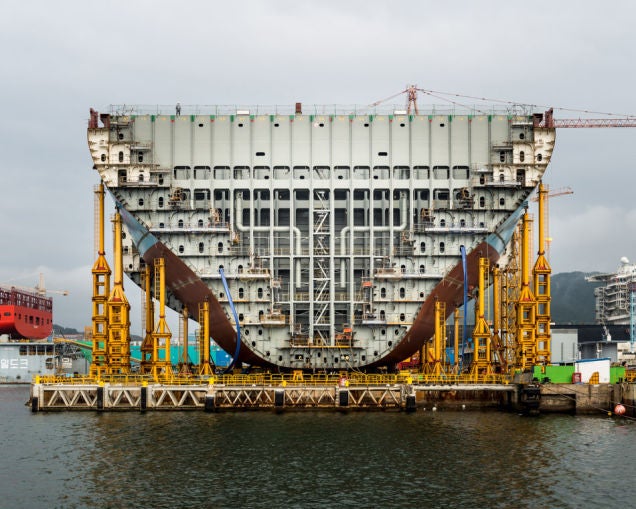 For scale, consider this photo: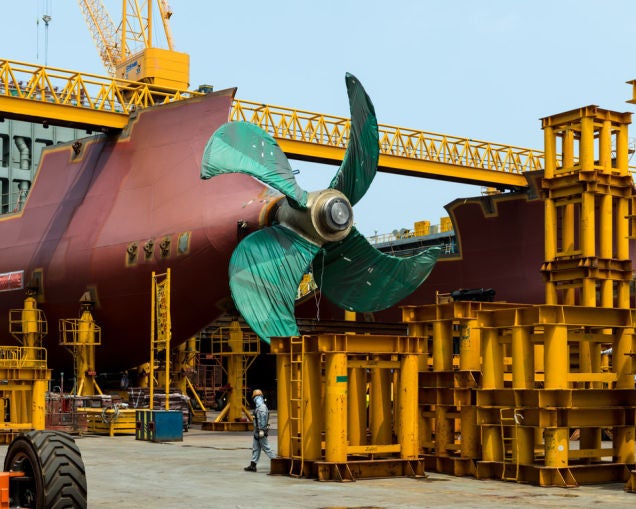 That's just one of the numerous propellers on this ship. The ships are being assembled in South Korea and the photographer was given tremendous access to much of the production area.
Click here to see more
of the photos and for accompanying text. Pretty amazing stuff.