Boy, there sure is a happy 82 year old man in south Florida this week! Ivan Schneider's beloved 1967 Jaguar XKE convertible was returned to him after having been stolen 46 years ago! Here's a photo of the car: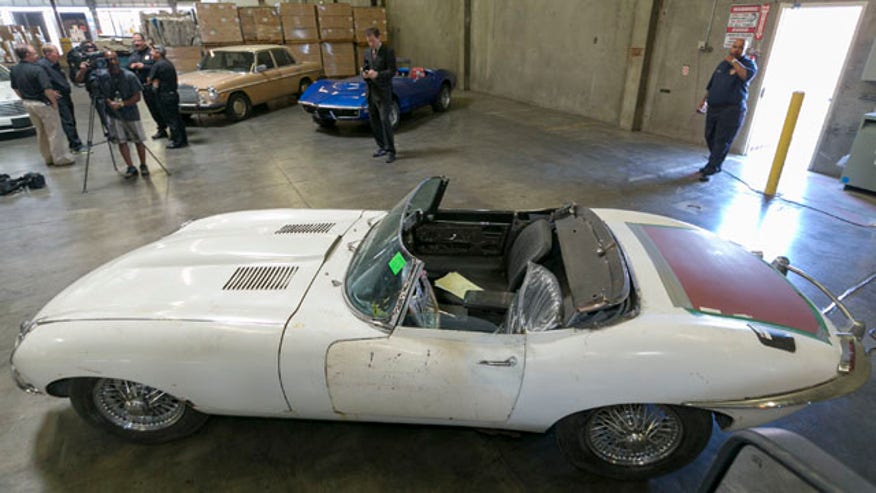 And here's a slice from the Fox News story:
Forty-six years ago Ivan Schneider, successful Manhattan lawyer, bought himself the Jaguar convertible that would feature in a most unusual tale of unrequited love.It was the first (and "prettiest") of many luxury cars he would own, his companion on fast drives -- and the only one that was ever stolen.
Forty-six years later, a U.S. Customs and Border Patrol analyst running a routine export check through a stolen car database came up with a hit. The 1967 Jaguar XKE was hot. The problem: It was already on a cargo ship, in a container, headed for Europe, two days out of the Port of Long Beach on the Pacific Ocean.
Click here to read the rest
of this interesting story. And for those of you, like myself, that have always loved the XKE series, two photos of a 1967 XKE, arguably the most beautiful car ever built (as always, click to enlarge):
And,